Why LGO?
I have always loved multidisciplinary work, but hadn't found a way to marry my interest in theory with an appetite for real-world problems until I stumbled upon the world of operations as a consultant. Curious to learn more, I applied to LGO. It was the perfect program (and at MIT of all places!) to learn about the broader business context of supply chain challenges, while geeking out about the technical tools required to tackle them. It also offered a unique opportunity to grow by learning from incredible, down-to-earth classmates.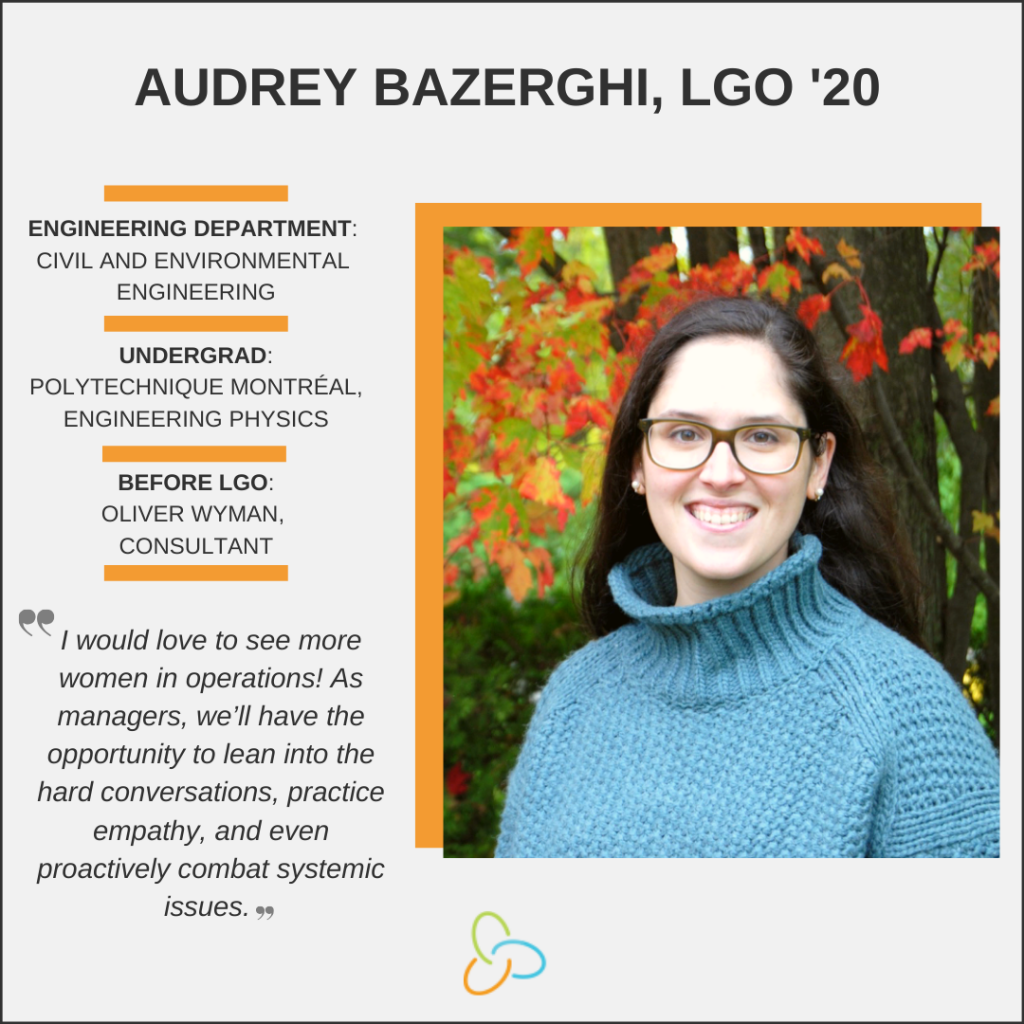 What is the coolest project you've been able to work on since coming to MIT and LGO?
Last spring, I represented MIT at the Patagonia Case Competition 2019 at Berkeley Haas with a fellow LGO, two MBA Sloanies, and two PhD students. We pitched our solution for sustainable packaging for Patagonia's food and apparel products and won first place! It was an incredible experience to work with friends across MIT to come up with a creative solution, and to meet students from nine other universities with the same passion for the environment.
What are your hopes for diversity in LGO and in industry?
A friend and I have been working on a 3-hour leadership session for LGOs focusing on diversity and inclusion with the help from a supportive faculty member. We hope to facilitate an open (virtual!) discussion that will bring us and our classmates to set the right intention for fostering D&I in our respective workplaces after MIT. I would love to see more women in operations! As managers, we'll have the opportunity to lean into the hard conversations, practice empathy, and even proactively combat systemic issues. I think the LGO community is uniquely positioned to take these opportunities and catalyze change.