MIT's motto is Mens et Manus – mind and hand. We believe that theoretical knowledge isn't enough; one must be able to apply it. LGO students have many opportunities to work on applied projects during their time in the program. MIT action learning happens through MIT Sloan's Action Learning Labs, multiple engineering courses such as Global Engineering, and is a key component of the LGO internship.
LGO Action Learning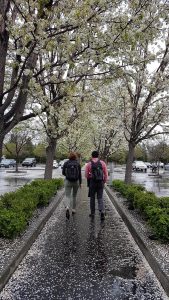 Within Sloan's portfolio of action learning labs, Operations Lab (or Ops-Lab) is the lab dedicated to operations problem solving. This lab gives students the opportunity to tackle action learning projects that really leverage LGO engineering and management skills with a small team of peers and guidance from industry mentors.
A few sample MIT action learning projects that LGO students worked on in the past include:
Modularity in Manufacturing at Boeing
A project focused on modularity in manufacturing and final assembly and included a five day site visit to Boeing's facility in Everett, Washington. During the site visit, the students spent three days observing the final assembly process, speaking with mechanics on the factory floor, and interviewing engineers throughout the organization. They returned to campus with a collection of observations, interviews, and several large data sets. This information formed the foundation recommendations to Boeing. The team presented their findings to the Boeing sponsors and provided them with recommended next steps.
Streamlining Production at SpaceX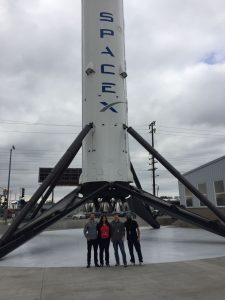 SpaceX designs, manufactures, and launches advanced rockets and spacecraft. In 2015, the company hired Kurt Campbell (LGO '07) to tackle its burgeoning supply chain issues. He hired Elizabeth Sondecker (LGO '16), who engaged an LGO student team to help solve production delays believed to be caused by poor forecasting.
The team was made up of students with expertise in aeronautics and astronautics, including an Aero/Astro doctoral student. The team interviewed key members of the company's receiving operations group. They walked through the entire receiving flow to gain a systems perspective of SpaceX's operations. They also analyzed data to develop a deeper understanding of supplier variability. The team discovered that while the company did have supply issues, it also had inefficiencies in its own operations that delayed production. By applying lean principles and 5S methods learned in their MIT coursework, they produced a forecasting model that tracked supplier performance. The team provided a list of recommended improvements to SpaceX's shipping and receiving operations.
A SpaceX manager called the students' analysis "extremely valuable" and noted that the project "provided quantifiable insight into supplier behavior." SpaceX was quick to implement both the model and the improved management system.
Improving On-Time Delivery at Goodyear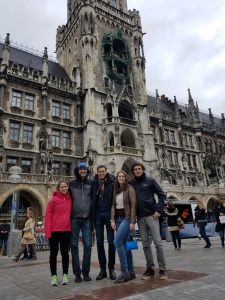 A former partner with MIT LGO, Goodyear signed up for its first MIT Action Learning project to improve the on-time delivery of its tires to retailers throughout Western Europe. The MIT LGO team had expertise in production and inventory issues as well as experience at diverse manufacturers, including Boeing and Nissan.
The team spent a week with Goodyear's supply chain management team in Luxembourg gathering data on historical orders, cost figures, order process flows, and more. They developed a computer model from the data that quantified the tradeoff between the cost of holding inventory and the potential cost of lost sales due to lack of stock across regional distribution channels.
Goodyear was delighted with the project's results, noting that the students' data-driven analysis had successfully transformed how many staffers thought about how best to manage inventory and fulfill orders. The company has since put the students' model into active use.
MIT Sloan Action Learning Labs
Action learning isn't new at MIT – it's been a part of the Sloan curriculum since the early '60s. MIT Sloan courses often incorporate experiential learning in the classroom. Special lab classes pair students with a company to use a real world setting as practice in applying theoretical concepts. Some, but not all, MIT Action Learning Lab courses incorporate travel to the company or organization hosting the project. Some popular lab classes that LGOs take are:
Analytics Lab: Students use big data and analytics to transform businesses and organizations, both commercial and non-profit. Last year a group of LGOs worked with Boston Public Schools to help them use predictive analytics for school enrollments.
Global Entrepreneurship Lab: Students work with companies in emerging markets to understand and measure how entrepreneurship works in different places, looking at a variety of influencers in that market like economic, political, and cultural. Host companies are located throughout the world, and students spend two to four weeks on-site with the company.
Healthcare Lab: Student teams work on complex problems with host organizations in critical areas, including operations management, analytics, IT, delivery innovation, strategic marketing, and organizational dynamics with an emphasis on healthcare delivery and improving health outcomes for the population.
Other MIT Action Learning
Action learning at MIT doesn't stop with MBA elective options. Many classes throughout the institute have an applied component. Below are just a few options LGO students have when they join MIT as MBA and engineering graduate students.
D-Lab: Development Lab courses work on solving poverty issues in the developing world. Professors associated with D-Lab come from multiple departments, from economics to mechanical engineering. Nupur Dokras (LGO '17) completed D-Lab as one of her electives at LGO. She spent time conducting water resources research in rural India.
Global Engineering: Professor Amos Winter in the MIT mechanical engineering department teaches this popular course, which also satisfies the product design requirement for LGOs. Students study how to deploy new technologies to solve sustainability and poverty issues. LGOs have launched desalination systems in rural Haiti, sustainable manufacturing for the Tata Nano, and electric car technology with Daimler.
Independent Study and Projects