Meet Our Students
LGO students come from a variety of undergraduate institutions, industry experiences, and career goals. Together, they forge lifelong friendships during the program.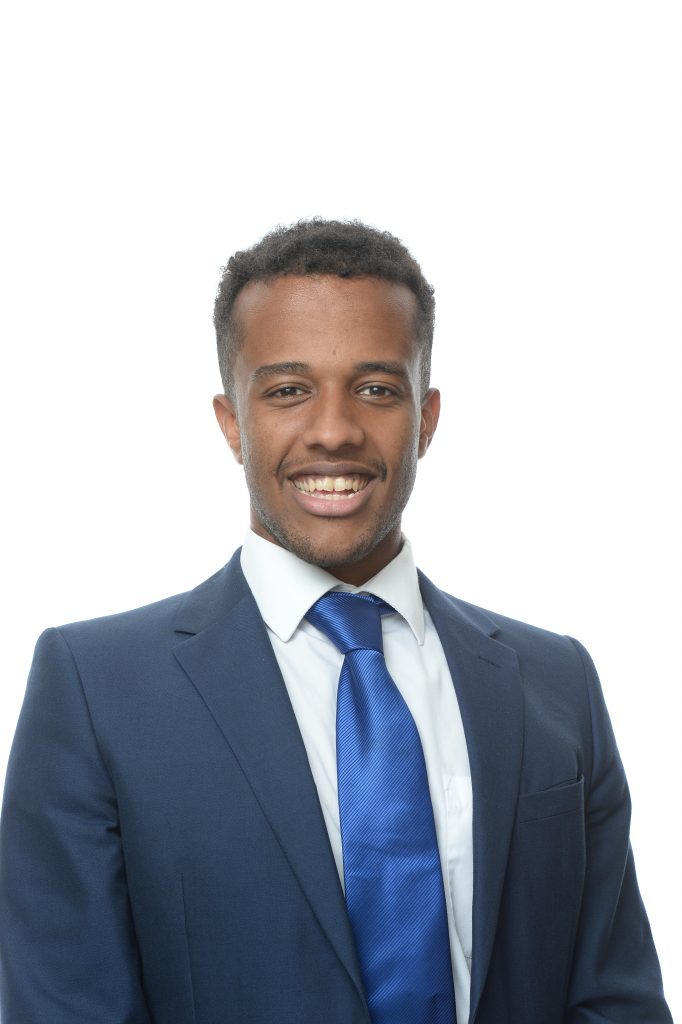 ---
Daniel Ayane
LGO '23
Department: Electrical Engineering & Computer Science
Undergrad: Harvard, Electrical Engineering
Hometown: London, England
Interned at Boston Scientific
---
What were you doing before LGO
I worked as a Software Engineer at Capital One in their Fraud Space. I built data pipelines that would process credit card transaction data and feed that information to the firm's machine learning models that would infer whether those transactions were fraudulent.
Why was LGO the best fit for you?
LGO is a program sits at the intersection of business and technology. This manifests itself in the classes, the post LGO career opportunities, and the overall culture of LGO. Given my passions, I know I thrive when I am surrounded by people who have similar academic interests, career goals and hobbies so I knew I would be at home in the LGO community.
What is a favourite memory of your time at MIT LGO so far?
Without a doubt DPT has been my favourite memory so far in LGO. The trek is where all the best parts of LGO shine. I explored parts of America that I have never been to before which is great as student born in the UK. The trek is a few weeks long and so you get the opportunity to see how the partner companies operate during the weekdays and bond with your classmates on the weekends. My favourite part was "monster truck" show that Caterpillar put on just for our class.
What do you do outside of work/class?
My biggest hobby is running. It started off as a COVID hobby, but LGO has cemented it into a habit. In my first few weeks I organized the "Jogging LGOs" running group (which has now been renamed to "LGOs take a lap") which has been a great way to interact with the community outside of academia. Since then, we have done everything from jogs around the Charles River to 5ks to Half Marathons, so the group has been a great source of community for me.
What is your favourite meal to cook and why?
I am not much of a cook. Some may say that I cannot cook at all. But my favourite meal that I have made with someone else (my mum) is Ethiopian food. Ethiopian food consists of a large spongy bread called Injera with a bunch of sauces placed on top. Making it is a lot of work, but it is worth it because it makes for great communal dinners. Traditionally you eat around one table called a Mesob and so I have very fond memories of eating it while growing up. But more recently, I have eaten with Sloanies in Cambridge and on a Spring Break trip to Los Angeles, so it is an important source of memories for me.
---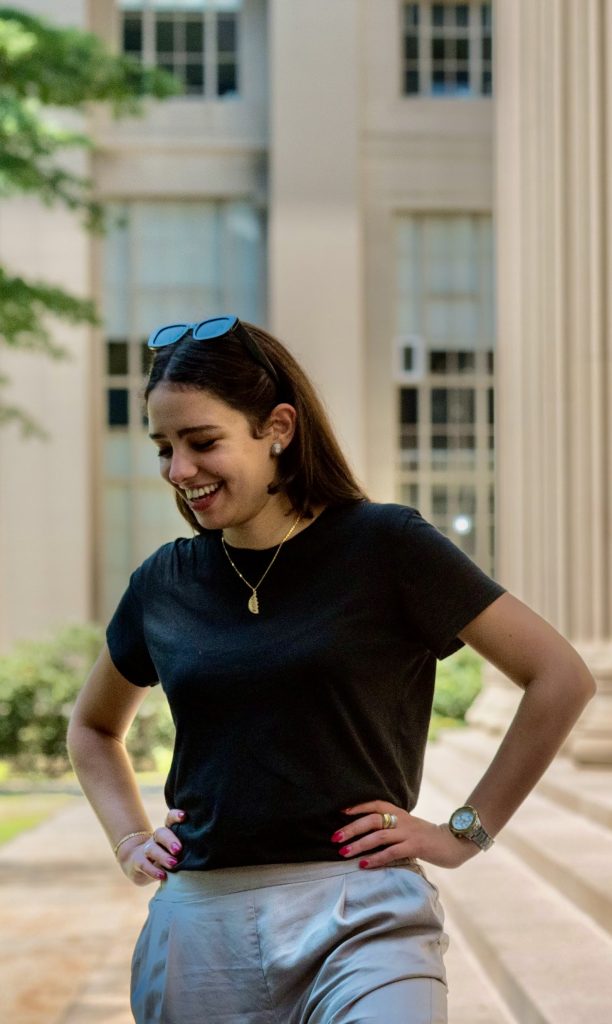 ---
Mariam Ibrahim
LGO '23
Department: Mechanical Engineering
Undergrad: Princeton University, Mechanical Engineering
Hometown: South Hadley, MA
Interned at Stryker
---
What were you doing before LGO?
I worked in analytics and data science at IBM: my work ranged from growing sales revenue, to re-shaping product strategy based on data across the organization, to optimizing marketing investment.
Why was LGO the best fit for you?
LGO was the best fit for me because of its unique capacity to educate at the intersection of business and engineering. I knew I was passionate about pursuing business-oriented roles in hardware spaces; no other program could fuel such growth in that space.
What is a favorite memory of your time at MIT LGO so far?
I have to list a few; each is so special in its own way. DPT bus rides playing cards and singing along to classmates' playlists. Every class with Sean Willems. Watching classmates share personal, beautiful stories at the Yarn.
What gets you up in the morning?
A pilates class I attend regularly with a few other LGOs; no one better to hold you accountable!
What is your favorite meal to cook and why?
I spent quite a bit of 2020 perfecting a spicy rigatoni that I've never made less than a pound of at once; the best part is that there's always plenty of LGOs around to help me finish that much pasta.
---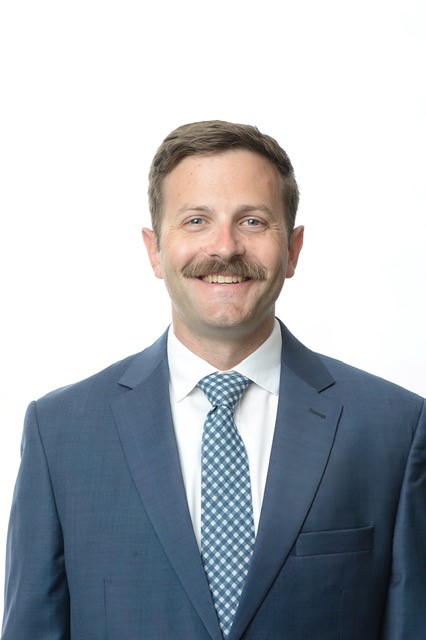 ---
John Barstow
LGO '23
Department: Aeronautics/Astronautics
Undergrad: U.S. Naval Academy, Mathematics
Hometown: Philadelphia, PA
Interned at Boeing
---
What were you doing before LGO?
Before LGO I was a Naval Aviator, flying F/A-18's in the U.S. Navy. I lived all over the country, deployed all over the world, and had roles in pilot training, safety, and operations.
Why was LGO the best fit for you?
Some of the best advice I got when applying was to talk to as many current and former students as possible and see who I got along with. Much more so than other programs I looked into, LGO has a small, tight-knit community where I felt I could succeed and thrive while tackling a challenging dual degree program.
What is a favorite memory of your time at MIT LGO so far?
​My daughter was born in the middle of finals last December! Everyone at LGO, from my core team and classmates to the faculty and staff, was incredibly supportive and helpful. The relationships we built over the first six months of the program meant I had a great network of support to lean on.
What do you do outside of work/class?
My wife and I love doing just about anything outside, whether it's hiking, biking, sailing, or just walking around the city. The LGO intramural soccer team was a highlight of the first year for me, even though our record was… not great.
What's your favorite sandwich and why?
Do tacos count as a sandwich? If not, I've got to go with a cheesesteak from Pat's in South Philly, near where I grew up. There are many imitations, but only one original. In high school I could eat two in one sitting, but I think maybe two in a year is enough now!
---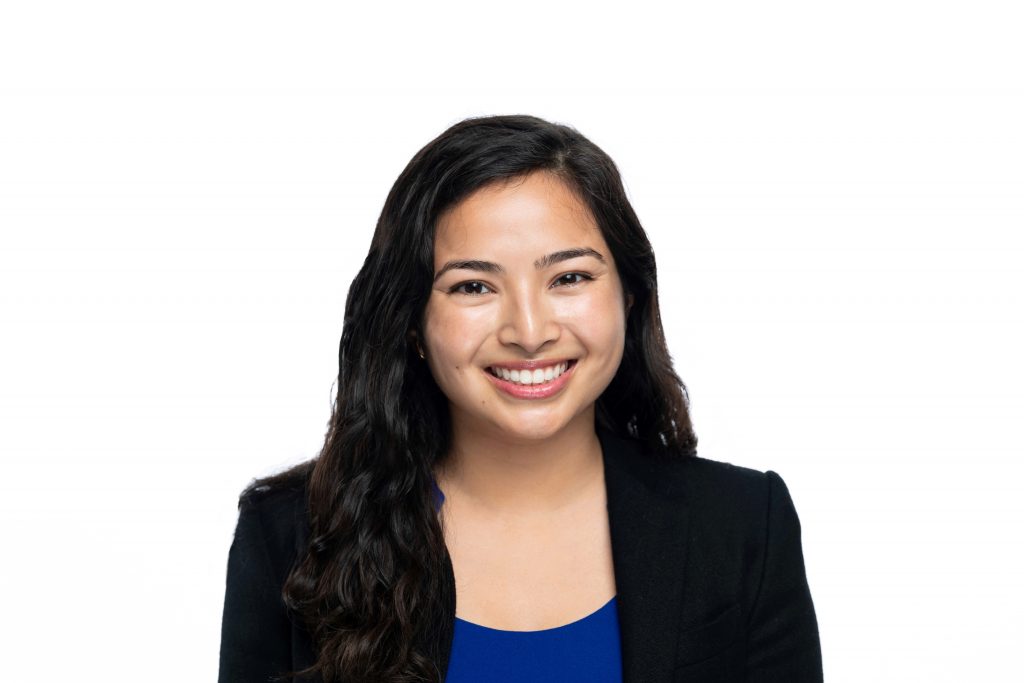 ---
Caeley Harihara
LGO '24
Department: Electrical Engineering & Computer Science
Undergrad: Princeton University, Electrical Engineering
Hometown: Chicago, IL
---
What were you doing before LGO?
I was an Associate Strategy Officer at the Bill and Melinda Gates Foundation. I supported the Software and Devices Portfolio for the Maternal, Newborn, and Child Health Discovery & Tools team. In my role, I identified new investment opportunities, managed relationships with grantees, and helped set the long-term strategy for the portfolio.
Why was LGO the best fit for you?
I spent all of college and my early career trying to decide if I wanted to pursue business or engineering, until I finally realized I don't want to choose just one! LGO is helping me develop a deeper understanding of both fields, so I can gain a more well-rounded perspective on electrical engineering applications in the business world. Also, it has been exciting and inspirational to learn about these spaces alongside amazing classmates who share my interest in engineering and business.
What is a favorite memory of your time at MIT LGO so far?
I have a long list of favorite memories, but one LGO event that I've absolutely loved was our Active Allyship Potluck! It was a student-organized dinner, where everyone in the cohort made a dish from their culture or a recipe that was meaningful to them. It was so wonderful to see the effort that went into each contribution and to learn more about my classmates' favorite foods and traditions.
What do you do outside of work/class?
I love to bake! I have an insatiable sweet tooth and hungry LGO friends, so I usually end up baking every weekend. But, when I'm feeling sluggish after eating one too many brownies, I do also love to play tennis.
What's your favorite sandwich and why?
Would it be too controversial to say a Chicago-style hot dog? Because that's my answer, but I don't really want to debate the definition of a sandwich. But to anyone who's questioning me on this: don't knock it until you try it! You need a whopping 9 ingredients to make a single hot dog, but I promise it's well worth it.
---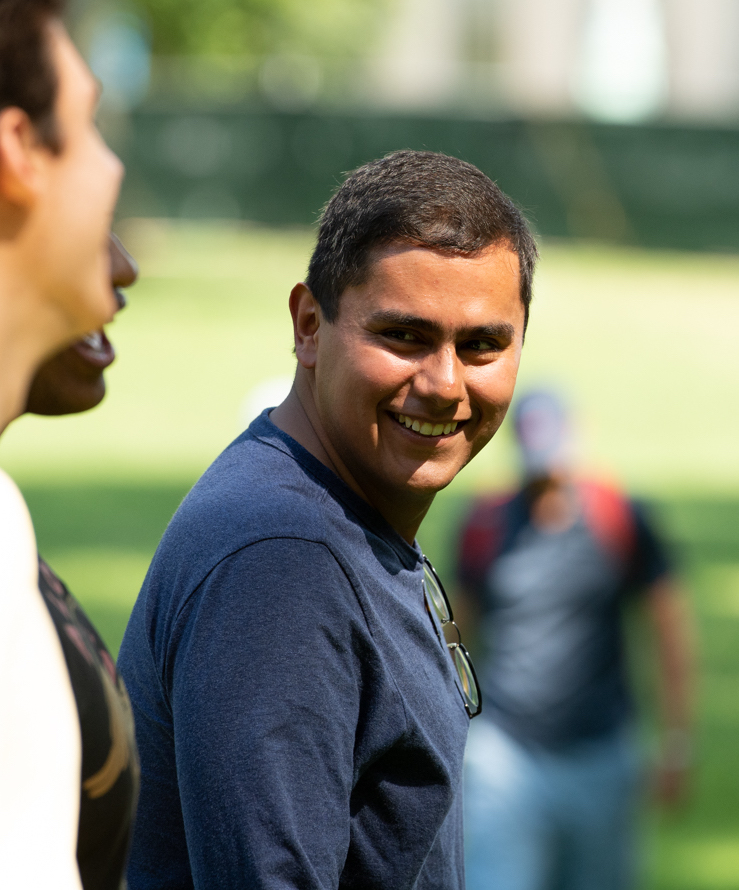 ---
Ismael Guereca Valdivia
LGO '24
Department: Chemical Engineering
Undergrad: Instituto Tecnologico de Estudios Superiores de Monterrey, Biotechnology Engineering
Hometown: Guadalajara, Mexico
---
What were you doing before LGO?
I worked as a Shift-Team Leader in the Brewing Department of a Grupo Modelo (AB-InBev) Brewery. I was responsible for the manufacturing process of beer and directed continuous improvement processes on the production floor.
Why did you choose LGO?
I was interested in further learning about technical subjects. Nevertheless, I recognize that being fluent in business is crucial for the realization of any technical project. I am sure that LGO is unique in providing education at the intersection of business and technology. Another important factor in my decision was learning that the LGO community is authentically close and supportive.
What are you most looking forward to experiencing at MIT?
As part of the LGO Program, we are students of both the MIT School of Engineering and the MIT Sloan School of Management. I am looking forward to starting classes and building community around the wider MIT; there are a lot of interesting subjects and people to meet in the following years.
What do you do outside of work/class?
My favorite hobby is running. I started during high school but stopped doing it as often after I graduated college. Cambridge has been an excellent incentive; running alongside the Charles River is really enjoyable. Aside from that, I have tried new activities since the program started: sailboats and hiking.
What is your favorite meal to cook and why?
I am by no means a great cook. But something I always enjoy cooking is grilled meat. The whole process of starting the fire and chatting with friends while cooking food on the grill is something I always look forward to.
---
---
Sajiree Vivek Vaidya
LGO '24
Department: Civil & Environmental Engineering
Undergrad: University of Pune, Mechanical Engineering
Hometown: Pune, India
---
What were you doing before LGO?
I worked in the product development domain of the automotive industry for 4 years before joining the LGO program. In my previous roles, I got the experience of driving product development lifecycle from design conception all the way through market launch phase.
Why was LGO the best fit for you?
During my first master's degree, my focus was primarily on learning product design and development techniques. Working in the industry as a part of the product development group, I soon realized the need to drive efficiencies for incremental profitability. To grow further, along with technical expertise, I was seeking an understanding of how solutions fit in with business objectives. LGO curriculum is designed to provide this unique blend. It was a perfect fit for my requirements.
What is a favorite memory of your time at MIT LGO so far?
My favorite memories from the summer term have been from our last day of classes. For three of our classes, we decided to do something fun on the last day of class as a token of appreciation for the professor. With a different theme for every professor, the entire class participated in executing the plan. It's now a core memory for all of us.
What do you do outside of work/class?
I love hiking. I hadn't explored the northeast region of the USA much. After moving to Cambridge, I am in love with the outdoor options that the New England area has to offer. Acadia national park has become my favorite go to place.
What is your favorite meal to cook and why?
My favorite meal to cook is 'Daal-Chaawal' i.e., rice and lentils (Indian style). It's my comfort food. It's a quick recipe and reminds me of home.
---
---
Matt Habel
LGO '24
Department: Operations Research Center
Undergrad: Rutgers University, Biomathematics
Hometown: Howell, NJ
---
What were you doing before LGO?
Before LGO I worked as an analytics consultant for pharmaceutical clients. While I dabbled across several functional areas (market research, marketing, strategy, etc.), the common denominator across all of these was using advanced analytics to answer business problems. This took forms like making predictive models to understand the next most likely customer action, marketing mix models to allocate resource spend, or clustering approaches to characterize customer types, to name a few. The other side of this was then working alongside clients to ensure these models were understood and effectively implemented into their operations.
Why did you choose LGO?
During my time in the consulting world I saw how the solutions my team worked on would often not be implemented to their full extent. For example, I often worked on predictive models that would guide company strategy, but these models were rarely ever used to their full capacity. I realized that what often got in the way of technical products 'taking flight' came down to the non-technical. How to position and disseminate the new approach internally, how to help stakeholders get more comfortable with new approaches, how to get buy-in from people whose day to day work would be impacted by the product (e.g. sales), etc. In LGO, I could not only sharpen my analytical skills used in the aforementioned modelling approaches, but also learn how best to navigate the non-technical challenges that often underlie their success. It was this combination of lenses that sold me.
What is a favorite memory of your time at MIT LGO so far?
Our cohort has a knack for pranking our professors. To date, we've 'doppelgänged' two of them (they wore the same outfit every day – it was low hanging fruit), and broke out in song and dance, flash mob style, for another. While many more will come, these memories will stick with me for a long time.
What do you do outside of work/class?
I try to balance my time as best as possible between staying in close contact with family and close friends, working on side projects, cooking, and exercising. For the latter, I'm a huge mixed martial arts fan and have followed the sport nearly since it began. In fact, I used to make machine learning models to predict the outcomes of fights. And if I'm not nerding out over it, I'm usually training myself.
What would the title of your autobiography be?
"Tomatoes"
---
Past Classes