Why LGO?
After 5 years in consulting I had learned a lot about how to work in teams, communicate, and deliver; I didn't feel like my work had much impact. I wanted to double down on my Industrial Engineering undergrad degree and transition to a career in operations in a way that would accelerate my career and allow me to see that my work was meaningful. LGO was distinctly appealing to me because in addition to the dual degree element, it had a strong focus on leadership development. The tight knit community and continued opportunities to work learn and practice leadership were a big part of the reason I chose to go to LGO, and I'm so glad I did!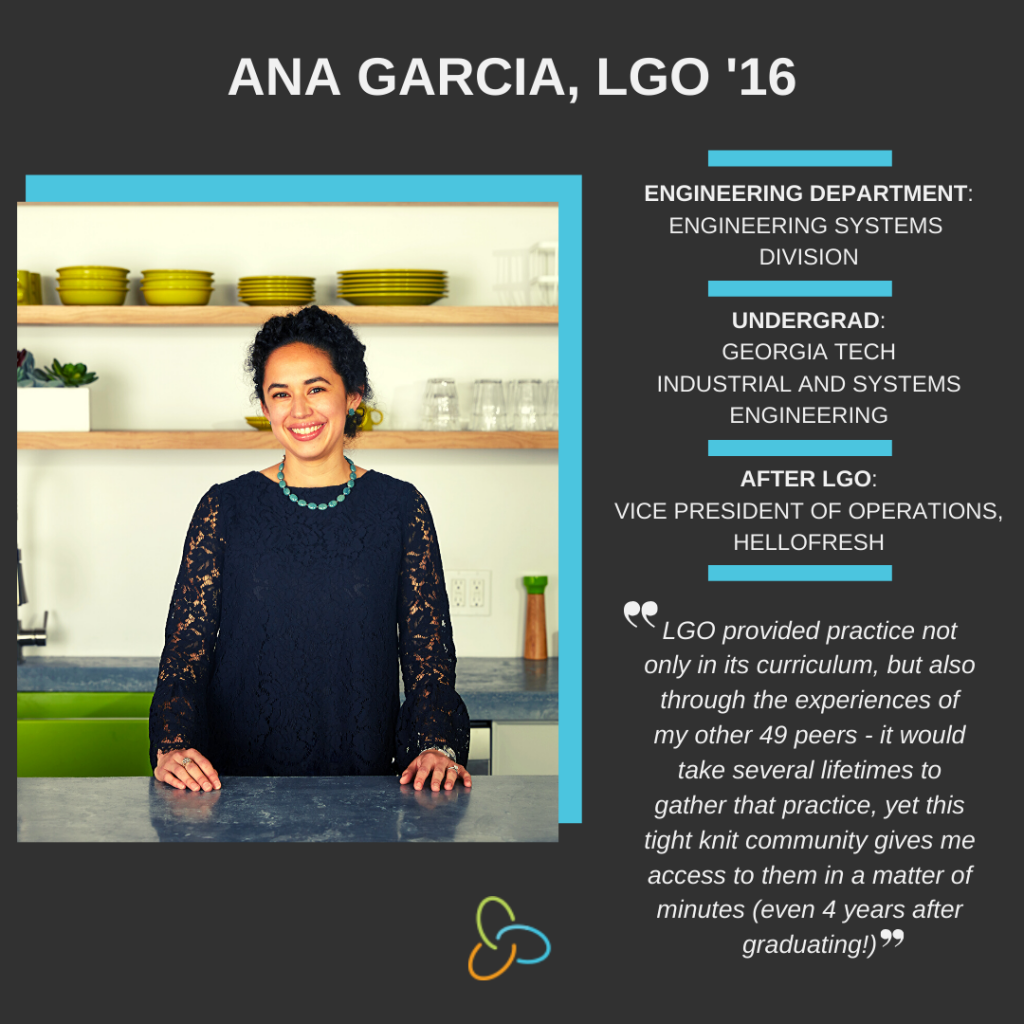 What are you doing post-LGO?
I'm currently Vice President of Operations at HelloFresh, and am responsible for our Culinary, Product and Procurement teams. I joined HelloFresh's Special Operations team in 2016 and have had the opportunity to work up and down the supply chain: leading a fulfillment Center (twice!), scaling our Procurement Operations team, setting up our Supply Chain Analytics team, leading our first ever acquisition and integration of Green Chef, and more. I've enjoyed being part of the ops leadership team that took this company public, through several years of massive growth, and delivered a profitable year in 2019!
What has been your biggest takeaway from your time at MIT?
I truly appreciate MIT's motto "mens et manus" – Mind and Hands. Knowledge is nothing if you don't have practical experience in applying it. At MIT I experienced how practice cements knowledge, and taking the time to reflect after big decisions or events has helped me learn how to be more effective. LGO provided practice not only in its curriculum, but also through the experiences of my other 49 peers – it would take several lifetimes to gather that practice, yet this tight knit community gives me access to them in a matter of minutes (even 4 years after graduating!)