What was your internship project/scope?
My internship was at Nissan's Smyrna, TN vehicle assembly plant working on the supply chain strategy team. Coming into the internship, I was given the opportunity to explore, talk to the team, and figure out where my experience/skills could make an impact.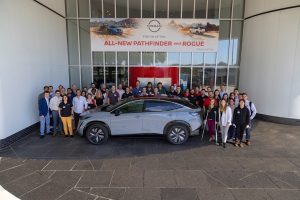 Eventually, I settled on a seemingly simple decision point in the supply chain process – where to ship a part from a supplier. The Smyrna assembly plant is massive (capacity to produce more than 600,000 vehicles annually), and it uses a similarly massive warehouse to store inventory until it is needed on the floor. For each incoming part, the supply chain team decides whether to send it to the warehouse or directly to the factory floor. The warehouse is necessary because all parts cannot physically fit in the factory while maintaining inventory levels appropriate for reliability, but it also generates extra costs. For my project, I ended up creating an optimization model to decide whether to send a part to the warehouse or factory. This model showed the potential for impressive savings and is being implemented by Nissan's supply chain analytics team.
What were your expectations regarding the internship before you started LGO? What surprised you about the internship process?
Before I started LGO I expected the internship to be intimidating. It is not just an internship, it's also a research project where you are expected to generate data to write a thesis. I had never written a thesis, so I was worried about how I could balance the needs of a company and my thesis needs. Ultimately, it was not an issue, my thesis goals aligned with the company and they actively made sure I had the space to do what I needed to. Another big question before I started was the whole matching process. It is definitely something that any prospective student should be aware of. While you might want to live in a certain location, some of the more interesting projects to you might be somewhere else. You will have to balance location, company, and project, which will inevitably force difficult decisions.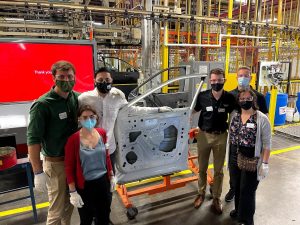 I highly recommend LGO candidates to reach out to a current student or alum and ask about their experience with matching. I will say that I got to work on a great project in a great city that I had never visited before, so things worked out for me.
What coursework informed your internship the most?
During the LGO summer we take a couple of data heavy classes on statistics, machine learning, and optimization. I had no experience with these topics before LGO, but these classes gave me a strong baseline to build off. The optimization model I used in the end is a very specialized version of a knapsack optimization problem, something we had covered in optimization class, so I felt comfortable walking through development and implementation. I also did a project with another LGO partner company, Amazon, for MIT's Operations Lab course where I learned to manage large data sets. This was key as the quantity of data at a vehicle assembly plant is staggering. A lot of learning always ends up happening on the job, but LGO definitely gave me a head start.
What has been your experience with LGO alumni and the industry partner companies during this process?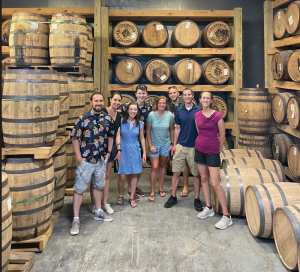 Early in my internship, one of the LGO alumni at Nissan organized a brewery/distillery crawl across Nashville with the interns and LGO alums. Given that I had never lived in or visited Nashville prior to the internship, it was great to have a day exploring with some locals. All of my subsequent interactions with the LGOs at Nissan were equally welcoming. They actively reached out to me to discuss my project, my overall experience, people I wanted to connect with, and just life in general. Outside of Nissan, my experience has been the same. The LGO network is tight, generous with time for fellow alums, and incredibly wide ranging.
What do you think was the most valuable part of the internship for you?
When I was interviewing for internships, I was being vetted while simultaneously vetting the companies/projects for three things. I wanted supply chain experience, data science project experience, and to work in a new industry. These were personal goals for where I saw my future career going, and I managed to meet all three at Nissan. I will be leveraging both the hard and soft skills I developed at Nissan for years to come.