What was your internship project/scope?
My internship project was based on Rivian's sustainability team, which was based within their operations organization. The goal of the project was to develop a decision-making framework for carbon that would provide business leaders a framework for incorporating Rivian's emissions reduction goals into their decision processes. Within this broader strategic framework, I worked closely with the data science team to integrate carbon into operational optimization modeling to understand how this impacted the ultimate business decision.
What were your expectations regarding the internship before you started LGO? What surprised you about the internship process?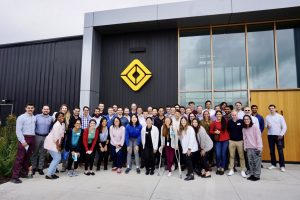 Before coming to LGO, I was excited about internships that had traditionally offered Operations Research content. For example, both Nike and Zara had hosted projects that I thought would be right up my alley. Rivian was not a partner company when I was applying, and it was not in consideration for me initially. However, I love working in fast-paced environments, and Rivian certainly fit that category – they were on the cusp of launching their first vehicles and going public. Additionally, they had a unique sustainability focus that aligned with my own interests. I ultimately was surprised to find myself gravitating towards automotive despite my expectations coming into LGO.
How was the transition between school and returning to a full time work schedule and back again?
The initial transition to school was challenging in an academic sense – many classes forced me to remember subjects I had not seen in over 8 years. Despite this initial challenge, I love to learn, and school offered the opportunity to spend all my time doing just that. The schedule of the LGO program is busy, and there is a balance between academics, activities, and social life. Going back to a full-time work schedule after this semester almost felt easier – I no longer spent weekends doing problem sets and could instead explore Illinois. Coming back to campus has been a whirlwind, with events and activities picking up in a post-vaccine environment. It has been great to reconnect with classmates and learn from their individual internship experiences.
What coursework informed your internship the most?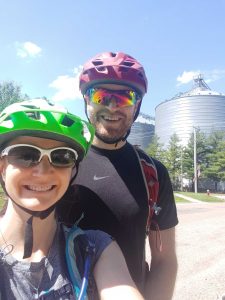 I took several optimization courses through the ORC program, and these foundations were critical to my project. The courses gave me a theoretical foundation for understanding the models and algorithms that allowed me to work effectively with the data science team. It also gave me a new perspective and approach to problem solving. The beginning part of the internship is about defining the problem scope before identifying solutions, and I found myself better able to understand how data could be used in different ways to solve the problems at hand.
What has been your experience with LGO alumni and the industry partner companies during this process?
When I got to Rivian, there were a number of incredibly supportive LGO alumni throughout the process. I sat behind a more recent grad and was able to connect with the COO and other folks on the leadership team who were alums. The internship is a unique process, and having advocates for me was crucial to a successful project.
What do you think was the most valuable part of the internship for you?
I had the chance to explore something I had not done before – working in a data science organization. While I knew many of the concepts they were implementing, the operational aspects of writing and merging code were incredibly helpful, and the team at Rivian was very supportive in helping me learn the ropes.