Kara Pydynkowski, LGO '15, shares why she was drawn to LGO and reflects on her current role as Last Mile Capability Development Director at Nike.
---
What are you responsible for in your current role?  
In my current role I lead a team focused on improving existing and building new capabilities for last mile transportation at Nike. We consider last mile transportation the final leg of the supply chain that delivers an order placed on Nike.com or through our apps. So at the end of the day, our goal is to make that final delivery experience better for everyone.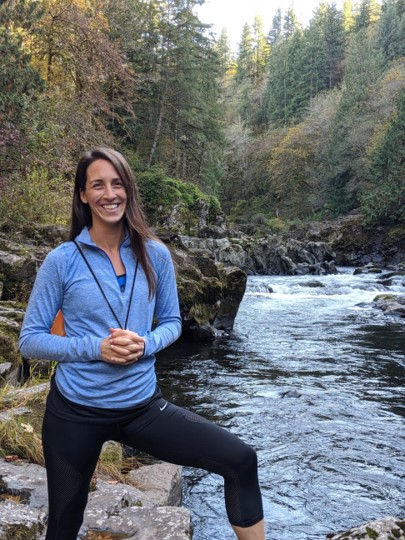 Why did you decide to attend MIT LGO?
I wanted to shift the focus of my career and I wanted more than just an MBA. I was particularly drawn to the idea that a program was focused on "Operations" and combined both business and engineering (for those of us with an engineering mind, we know that never really leaves us). So I was sold on the idea of a cohort of engineers also going through business school and a "leadership journey" together!
What was the most valuable takeaway from MIT that has helped in your career post-LGO?
Get to know your people and then leverage your team and the people around you! Working on teams and meeting people with such diverse backgrounds and opinions at MIT was eye-opening. I loved hearing the perspectives of others and how they contribute to what we were learning, thinking about, or trying to accomplish. My team and my network has been the most important thing in my career so far – both personally and professionally!
What do you enjoy most about the work you do?
I knew nothing about transportation before I started on the team but I absolutely love learning from my teammates and understanding all of the nuances and pieces of the puzzle that we need to put together. There are so many opportunities to problem solve and be creative and it's really rewarding to see how a decision plays out (both good and bad ones!).
Do you have any advice for prospective LGOs?
Dive in and be present, the two years go by so fast, yet they are still are some of my most memorable times, especially the people I met and the experiences we had together.