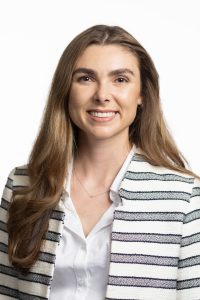 Background:
My name is Alix Carson and I am an LGO '25 in the Mechanical Engineering Cohort. Before coming to LGO, I was a mechanical design engineer in the aerospace industry. I designed LiDAR cameras for military applications and propulsion systems for lower-earth orbit cargo modules. I came to LGO to pursue an interest in advanced manufacturing and operations. At LGO, I am the co-chair of the LGO New Student Recruiting Committee and am engaged with the Sloan Women in Management (SWIM).
Regarding classmates: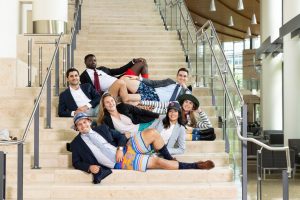 The LGO 2025 class has exceeded my expectations. Our class has a very tight bond that formed over our summer core and is full of extremely smart, but humble people.LGO attracts self-selected social nerds who want to pursue an MBA while growing their technical expertise. I have learned so much from my LGO peers. The backgrounds and experiences are vast in our class. We have everything from management consultants to engineers that designed campgrounds to army special forces veterans. It makes the classroom discussions very rich since we have so many people from various industries, backgrounds, and nationalities in one cohesive cohort. Outside of the classroom, our cohort invests time to socialize and support each other. One of our LGOs recently had a baby, so we threw a baby shower and organized a meal train to help support their family. We have gone to rugby games to support one of our peers who plays semi-professional rugby. We even threw a wedding party mid-summer because two LGOs in our cohort got married! I have been most surprised by the strength of our women in LGO cohort. We have a large representation of women in our cohort, and I am very thankful to have such a tight WLGO community.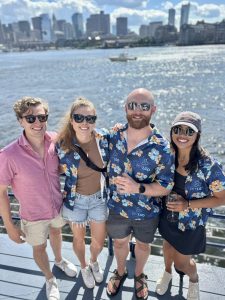 Regarding classes:
The LGO summer core picks up from day one. We spend ten weeks taking courses in leadership, data science, linear optimization, and operations management. While the workload is intense, it is so rewarding to have classes under your belt before starting the Sloan core with the rest of the MBA class. The summer core is also a bonding experience for the class as we spend all day together and get broken into core teams that you work with to complete all your assignments. My LGO core team was the highlight of my summer. I met some of my closest friends, and we all felt so bittersweet to have the summer end and start our Sloan journey. One of my core team members perfectly summarized our experience this summer by saying that he had never been part of a team that so wholly accepted and embraced his authentic, quirky self. I couldn't agree more. The summer core was a great way to get adjusted to being back in school and bonding with my cohort before starting the fall semester.
Regarding expectations:
The LGO summer core exceeded my expectations. Every alumnus you speak to will say that LGO summer core is one of the best parts of the two-year program. While going through it, it is hard to see how special it is when focused on homework deadlines and group projects. But looking back on it, I realize how much our class not only capitalized on learning together in the classroom but maximized our enjoyment of the summer. We had day trips to explore Massachusetts beaches, long bike rides to Walden Pond, and group sails on the Charles to name a few activities. We all liked each other so much that spending all week in a classroom together wasn't enough, so then we'd spend all weekend together. It went by so fast, and I would go back and do it all over again.
Regarding everything else: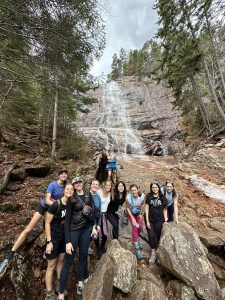 I am so thankful I chose to come to LGO. It is great to be back in the classroom learning and challenging myself with new, interesting topics from Competitive Strategy to Artificial Intelligence uses for social impact. LGOs have the unique opportunity to integrate into the MIT community in three ways: as an LGO, an engineering grad student, and an MBA student. The communities that LGO spans enriches your time on campus as you can dive into such a wide range of communities on campus from Sloan specific clubs to engineering sponsored seminars and cross-campus clubs, like MIT Driver less. Each LGO takes a unique approach to their experience which helps everyone get a little taste of what's going on around campus. I am constantly inspired by what my peers are getting involved with around campus. As I am about to wrap up my Sloan fall core semester, I am in disbelief that I have been on campus for almost six months. I can't wait to choose my spring semester schedule and go on the domestic plant trek with my class in January, but don't want part of our class to leave so soon for February start internships! The program has flown by but it is very exciting to look forward to the events to come.