This May LGO continued its recent tradition of celebrating the graduating class with our own graduation ceremony and reception. In addition to recognizing each of the 55 graduates of the Class of 2023, LGO's Executive Director, Thomas Roemer, announced the winner of the LFM Capital LGO Best Thesis award. LFM Capital's Executive Managing Director, Steve Cook '98, also joined the presentation ceremony. This year's winner was Madison "Maddy" Myers '23, who analyzed the potential use of hydrogen fuels at NextEra Energy.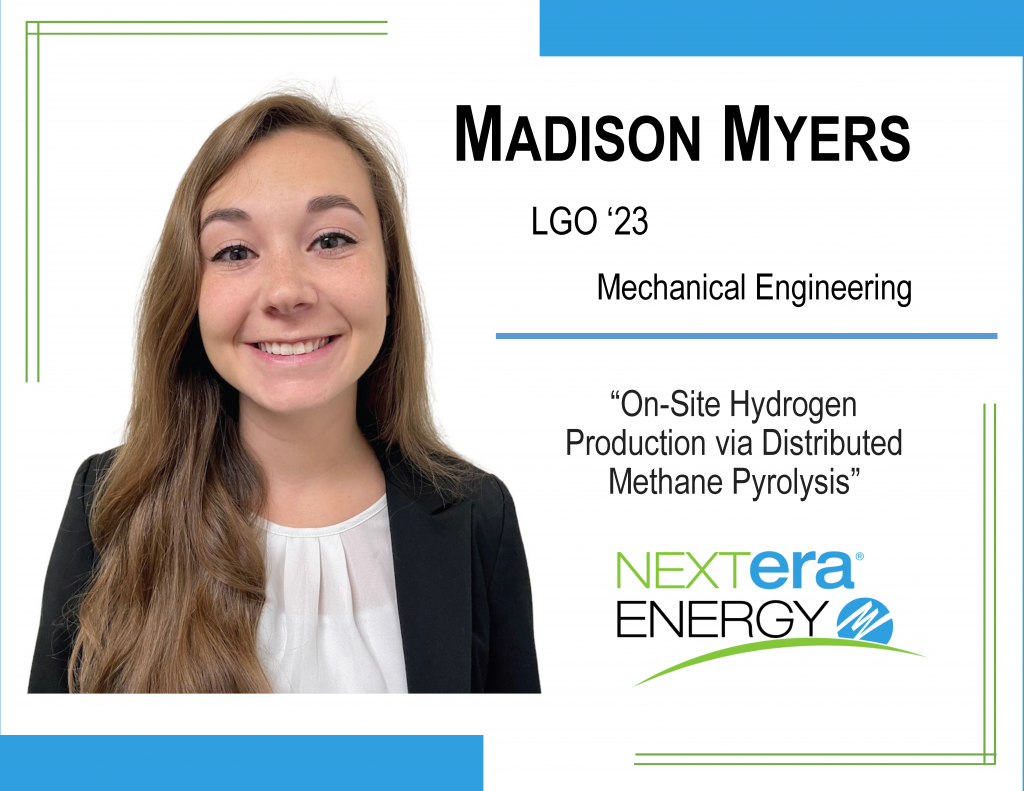 Maddy's project addressed the technical, financial, and regulatory challenges that utilities and consumers will face as adoption of hydrogen as a fuel source grows. Currently, clean hydrogen production is best-suited for large centralized facilities, but a new method called methane pyrolysis is emerging as a distributed alternative more suitable for small-scale or intermittent consumers. Her project made a technical and economic analysis of three different companies developing this technology at the smaller scale, and identified three markets where distributed methane pyrolysis is the lowest-cost solution. This technology offers many benefits for decarbonization of the economy and also leverages existing natural gas networks.
Maddy's project was recognized for its sharp focus on new technologies and usable cost model for industry that effectively addresses our current environmental needs in a changing supply chain environment. Among the comments from the six LGO alumni reviewers who read Maddy's thesis, her work was noted as "among the best I've read in years," "exhaustive [in its] research," "a thrill to read," and yielding "an incredibly thoughtful model to test the viability of the proposed solutions." Maddy's faculty advisors noted the societal and governmental implications of her work, saying that her thesis "helped us think about the the current impasse over Federal spending [and] what is the payback for investments in reducing pollution? What segment of our society will pay the bill?" Her work leaves us with "well-assembled cases for evaluating when, if, and in what applications [this new] technology will likely be economically viable."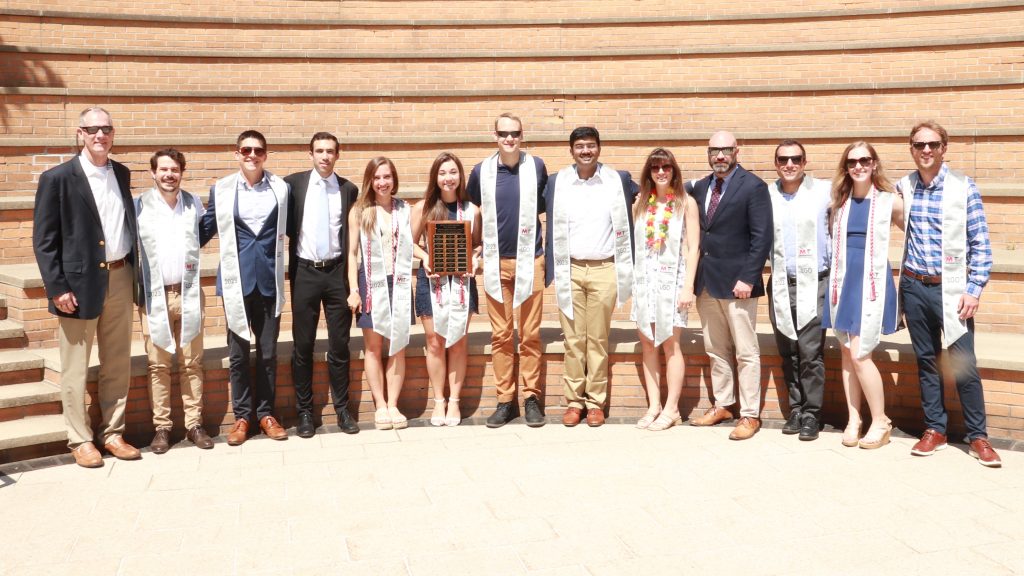 Maddy graduated from LGO with an MBA and an MS in Mechanical Engineering. Maddy earned her BS in Chemical Engineering from Northeastern University and served in various roles at Nano Terra and Clear Scientific. After LGO, Maddy has joined NextEra Energy Resources as a Senior Associate for Investments in the Strategy and Product Solutions group.