We celebrate National Hispanic Heritage Month to recognize the diverse cultures, achievements and contributions of Hispanic Americans. During this time, I like to reflect not only on the major impacts Hispanics have made in the past, but also on the future made possible because of their contributions made towards education, civil and labor rights, and cultural inclusion. The greatness of the past has influenced the future success of all Hispanic generations, including myself.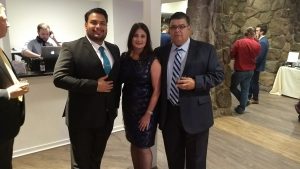 I am proudly Mexican American thanks to both of my parents who have instilled in me the value and beauty of our Mexican identity. My family immigrated to California during the early to mid 1900's, established roots in Los Angeles, and received military honors for their service during World War II. I have family members who picked produce in the fields of California, and family members who led labor unions and stood in solidarity with Cesar Chavez during the Chicano Movement. As a collective force over multiple generations, my family has made great strides in education and has led organizations that empowered Hispanic advancement across the nation. My family has continued to instill in me the importance of honoring my identity and my community. It's their legacy and contributions that I reflect on this month.
Like many underrepresented minorities (URM), I began my pursuit for higher education at community college and funded my education by working at various restaurants. At that time, I never thought that I would ever be accepted into MIT, let alone into a dual-degree graduate program. I applied to the LGO program because it was the perfect opportunity to develop both the technical and leadership skills necessary to foster innovation and drive change. Although MIT is widely recognized for their high accolades in technology and innovation, what really drew me to the LGO program was the sense of community and acceptance. LGO students come from amazingly diverse backgrounds, they are incredibly passionate about their goals, and they are immensely humble about their accomplishments. I plan to utilize the thought leadership, management skills, and global perspective I gain through this program to equitably address climate change.
I'm excited to continue the great efforts of the LGO Active Allyship Committee: a program that seeks to significantly increase the representation of URM students in global business and engineering education. One of the most impactful moments for me during the summer term was my first interaction with the LGO URM Alumni Group. The strength and support from the URM community was amazing and I left that interaction with a strong sense of belonging and an unwavering confidence that I will continue to have the support of generations of alumni.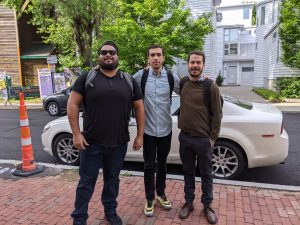 If you're considering graduate school at MIT, please know that you are not alone on this journey. You are supported by the many generations of URMs that endured so that we may have the opportunity to change our trajectory. We're all here to support you. I hope to see many of you on campus next year.
Regards,
Scott Hungerford