Kevin McDunn: Chief Technology Officer at UI Labs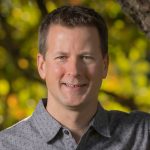 As Chief Technology Officer, Kevin McDunn develops and promotes a technology vision and roadmap to maximize the value of the UI LABS project portfolio.
For over 20 years, Kevin has built winning products and businesses in strategy, product management, and engineering roles at Motorola, Google, and Lenovo. His core strength and passion is creating value at the intersection of customer insights and emerging technologies – creating entirely new lines of business, crafting top-rated mobile experiences, and launching products enjoyed by 100M+ consumers. Most recently Kevin was Global Head of Software, Services, and Experiences Product Management at Motorola Mobility, a Lenovo Company.
Kevin has an International Masters in Management from Lancaster University (U.K.) and a B.S. in Mechanical Engineering from the University of Illinois. He is a Certified Scrum Product Owner and an accomplished inventor, holding 17 U.S. patents with 6 pending.
Lou Rassey (LGO '03): Founder, CEO at Two Roads Group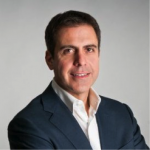 Lou is the founder & CEO of Two Roads Group. Launched in 2015, TRG is an investment and consulting firm focused on industrial technology – including digital design and manufacturing, 3d printing, advanced robotics, and data and analytics for industry.  From 2003-2015, Lou was a Partner and helped lead the Manufacturing & Private Equity Practices at McKinsey & Company.  Lou co-led McKinsey's global research report and client advisory efforts on the 'Future of Manufacturing' and its implications on how countries and companies compete. Lou also led the development of McKinsey's playbooks and service lines for private equity due diligence and integrated corporate performance improvement.  Lou started his career as a product and manufacturing engineer with Chrysler and then helped with the launch of a Chrysler-BMW joint venture (Tritec Motors) in Brazil.
Lou is a Board Member or Board Advisor for TRG's portfolio of companies, which includes Dedicated Computing (industrial computing design and manufacturing firm), Sight Machine (digital analytics for manufacturing), and Rescale (digital design and simulation in the cloud). He is also a Board Member for M-hub, Chicago's newly launched innovation center for physical product development and manufacturing. Lou helped set the strategy and 2015 launch of the Digital Design and Manufacturing Innovation Institute (DMDII) in Chicago. He is an active advisor there – and to many industrial technology companies – on matters related to strategy and digital innovation.
Lou completed his undergrad in at the University of Notre Dame with a BS in Mechanical engineering, and his Masters in Engineering Management at the University of Michigan-Dearborn.   He graduated from LFM in 2003, earning master's degrees in mechanical engineering and business administration from the Massachusetts Institute of Technology.
Lou lives in Chicago with his wife, Sarah, and three children.
Rick Smith: Co-Founder and CEO at Fast Radius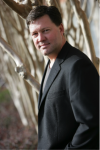 Rick Smith is the co-founder and CEO of Fast Radius, an industrial 3D printing company partnered with UPS to fulfill the promise of global on demand manufacturing. He is the author of the new book The Great Disruption.
Rick is the founder of 5 successful companies, including World 50, the world's premier global senior executive networking organization. World 50 has over 1,300 active CEO/CXO members from 600 companies with an average market capitalization of $23 billion. Contributors have included Robert Redford, Bono, Sir Richard Branson, President George W. Bush and more than 100 other iconic leaders. 

Rick was the founding CEO of Next Generation Leadership, the leading public company CEO development program, with 60 current Fortune 1000 Chief Executives as alumni.
He is the author of two Wall Street Journal nationally bestselling books, The 5 Patterns of Extraordinary Careers, and The Leap, both of which reached #1 on the Amazon business bestseller list and have been translated into more than 13 languages. He is a singer songwriter whose band has opened for Lynyrd Skynyrd and The Zac Brown Band.
Jim Lawton (LGO '90): Chief Product and Marketing Officer at Rethink Robotics
C-level executive with experience as President, GM and CPMO at companies ranging from start-ups to Fortune 500 corporations
Prior to Rethink Robotics, he was an executive at Dun & Bradstreet leading an innovative new data and analytics business unit delivering several hundred million in revenue. Jim also led D&B's Supply Management Solutions where he spearheaded efforts to make a critical strategic acquisition and innovate the new market category of supplier risk management. Earlier, Jim was VP and GM of D&B's Open Ratings subsidiary. Jim had served as Vice President of Marketing for Open Ratings (acquired by D&B) where he transformed a 5-year-old internet company into an aggressive SaaS provider. Jim was VP of Marketing for Optiant and VP of Product Marketing for ECNet.
Jim completed his undergrad at Tufts, with a BS in Electrical engineering. He graduated from LFM's inaugural class in 1990, earning master's degrees in mechanical engineering and business administration from the Massachusetts Institute of Technology.
Denise Johnson (LGO '97): Group President at Caterpillar Inc.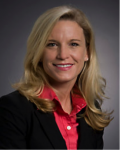 Resource Industries: Including Innovation and Technology Development, Material Handling and Underground, Surface Mining & Technology
Johnson joined Caterpillar in 2011 and initially served as the general manager of Specialty Products within Caterpillar's Reman & Components Division, where she had global responsibility for wear component products and facilities. She previously had a career with General Motors, where she built deep expertise in operations and product management. In 2012, the Caterpillar Board of Directors named Johnson vice president of the Diversified Products Division. In 2013, Johnson was named vice president of Integrated Manufacturing Operations, and in 2014, she was named vice president of Material Handling & Underground Division.
Johnson completed her undergrad at Michigan State university in 1989 with a bachelor's degree in Mechanical engineering. She graduated from LFM in 1997, earning degrees in mechanical engineering and business administration from the Massachusetts Institute of Technology.
Brenna Berman: Chicago Department of Innovation and Technology (DoIT), Commissioner and CIO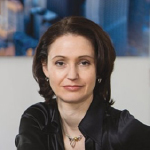 Brenna Berman joined the Chicago Mayor's administration in 2011 as Deputy Budget Director focused on enterprise initiatives and performance management. After a year in that role, Brenna transitioned to DoIT as First Deputy Commissioner to focus on enterprise IT consolidation and operational excellence. Since joining DoIT, Berman has focused on transforming the team to align with the Mayor's commitment to an open and data-driven government, building Chicago's open data program into one of the largest in the country, implemented the ground-breaking "WindyGrid" spatial analytics platform into every level of government, integrating advanced analytics and real-time data-driven decision making across the city, and setting a new standard for government IT.
Berman built a career promoting government innovation over 10 years at IBM, where she worked closely with government agencies globally to leverage technology and analytics to improve the services they provide to their residents. Berman tailored cutting-edge business and data models for large government organizations in order to accelerate their own modernization efforts, providing an incredibly valuable skill set for the work she continues at DoIT.
Brenna earned her Bachelor's degree and Masters in Public Policy from the University of Chicago.
Robert Wolcott: Clinical Professor of Innovation and Entrepreneurship in Executive Education, Co-Founder and Executive Director of the Kellogg Innovation Network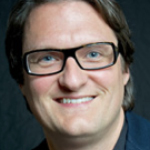 Wolcott is Co-Founder & Executive Director of the Kellogg Innovation Network (KIN) and a Clinical Professor of Innovation and Entrepreneurship in Executive Education at the Kellogg School of Management, Northwestern University. Wolcott won Teacher of the Year from Kellogg's EMBA program in 2013, 2014 and 2015.  He serves on the Digital Advisory Board of ZF, and H-Farm, the leading digital innovation ecosystem in Italy.  He has served on the advisory boards of Nordic Innovation for the Nordic Council; the Kraft Foods Global Technology Council (GTC); and GE's Innovation Accelerator.  Wolcott is also a managing partner with Clareo, a growth strategy consultancy.
Wolcott is a regular contributor to Forbes regarding the impact of technology change on business, leadership and society. Wolcott's work has appeared in MIT Sloan Management Review, strategy+business, The Harvard Business Review (online) and The Wall Street Journal, among others
In 2003, Wolcott founded the Kellogg Innovation Network (KIN), a network of senior executives dedicated to driving sustainable innovation.  The KIN's annual summit, KIN Global, takes place in late spring and includes leaders from around the world who collaborate around issues of significance for their organizations and for humanity.
Wolcott received a BA, European and Chinese History; and an MS and Ph.D., Industrial Engineering & Management Science, Northwestern University
Rod Copes (LGO '93): President at Royal Enfield North America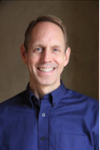 Rod joined Royal Enfield as President of North America in mid-2014 to lead the development of the company's first market office outside of their India home market. Royal Enfield is the oldest motorcycle company in the world and Rod is responsible for the start-up of the wholly-owned subsidiary company – including hiring/building a team, significantly increasing brand awareness, developing a strong dealer network across the region and rapidly increasing sales in North America.
Rod had a very successful 19+ year career with Harley-Davidson, and left in late 2012 to pursue his dream and passion of pursuing a more entrepreneurial second half of his professional career. He is currently co-owner and President of two small manufacturing companies: Applied Fab & Machining – a precision metal machining and fabrication contract manufacturer located in Wausau, WI And Heale Mfg – a 60 year old company that manufactures wire harnesses, cable assemblies and related parts. Rod joined Harley-Davidson in 1993 and held a variety of executive positions across several different functions including: Customer Service, International Sales, Marketing, Business Development Continuous Improvement, Powertrain Operations and Tomahawk Operations.
Rod completed his undergrad at University of Wisconsin-Madison with a BS in Mechanical engineering. He graduated from LFM in 1993, earning master's degrees in mechanical engineering and business administration from the Massachusetts Institute of Technology.
Tim Copes (LGO '92): Former Vice President at The Boeing Company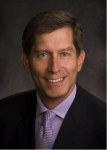 Tim retired in July of 2016 after twenty-four years with The Boeing Company. In his fourteen years as a vice president, Tim worked in Boeing's commercial airplanes, defense and space, and internal services businesses in both line and staff leadership roles. His positions included leading multiple business units in what is now Boeing Global Services, leading the Manufacturing and Safety organization for Boeing Commercial Airplanes and serving as Vice President of Quality for what is now Boeing Defense, Space and Security.
Tim also serves on the Board of Directors and as Honorary (prior) Board Chair for the nonprofit Pacific Science Center in Seattle. Before joining Boeing, Tim worked for IBM for nine years holding several management positions in engineering and program management.
Tim completed his undergrad at University of Wisconsin-Madison with a BS in Mechanical engineering. He graduated from LFM in 1992, earning master's degrees in mechanical engineering and business administration from the Massachusetts Institute of Technology.